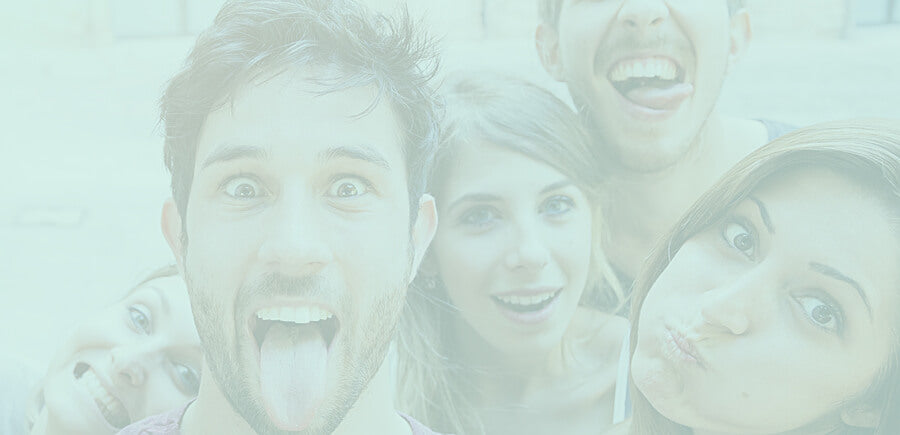 FREQUENTLY ASKED QUESTIONS
Below are some common questions and concerns that customers have. If you have additional questions, feel free to email us directly at: info@profresh.com
FAQs
How do I know if I've got bad breath?
Scientific studies show that people can't tell if their breath smells good or bad. Not sure? Do the ProFresh before-and-after test: Ask a good friend or family member to check your breath. Next, try ProFresh. Then ask your friend or relative to check your breath again. They'll be able to detect the ProFresh difference.
Why should I use ProFresh?
Simply put, ProFresh smashes bad breath. And it's super easy to use; just 2 minutes twice a day! Most important, ProFresh users lose the self-doubt and gain self-confidence.
Usage Instructions
We know how hard it is to live with chronic bad breath. That's why we make sure using The ProFresh System is easy. It's simple to understand, inexpensive and takes just 2 minutes.

Step 1: SWISH – Rinse vigorously with ¼ oz. (7.5mL), or one bottle cap full, of ProFresh Oral Rinse, for 20-30 seconds – Tilt your head back, extend your tongue, and gargle for an additional 10 seconds, soaking the back of your tongue with the rinse. Then spit out.

Step 2: SCRAPE – Place the edge of the ProFresh Tongue Cleaner firmly on the back of your tongue, and drag it forward. Make sure to reach as far back as possible. – Repeat the scraping motion 4-6 times, rinsing your mouth and Tongue Cleaner with water each time. – Be sure to clean the sides of your tongue, as well as the middle, to remove the entire tongue coating.

Step 3: SWISH – Again, rinse vigorously with ¼ oz. (7.5mL), or one bottle cap full, of ProFresh Oral Rinse for 20-30 seconds. – Tilt your head back, extend your tongue and gargle for an additional 10 seconds to soak the back of your tongue with the rinse. Then spit out. – Follow with regular flossing and brushing.
How do I use the tongue scraper?
Start by gently scraping from the center back section of your tongue to the front. (If you've never used a tongue scraper before, you may experience a gag reaction if you push the scraper too far back.) As you get used to it, move the scraper a little further back each day until you've got it all covered, including the sides of your tongue.
Why isn't ProFresh flavored?
Been there, done that! We tried it but found that flavoring agents like mint only cover up bad breath. And even if we did add flavor, the freshening properties of ProFresh would neutralize the flavor, just as they neutralize bad breath!
Why does ProFresh smell so strong?
Because it is strong! Let's face it, a wimpy mouthwash simply won't do the trick. You want a product that walks the walk, so that you can talk the talk.
How does brushing my teeth fit in with a ProFresh daily routine?
The best time to brush your teeth is after using ProFresh. Don't stop using toothpaste and practicing your regular oral wellness routine. ProFresh is a great addition to your routine, not a replacement.
What difference does it make if I use one Prep Pack or two?
Our Standard Prep Pack (including one A and one B tube) is all you need to get the job done. However, when you first begin using ProFresh, adding two Prep Packs (two A and two B tubes) jump-starts the process. For some, it's a regular practice! Using two Prep Packs provides an extra-strength boost for an extra-clean feeling. But don't use more than two Prep Packs per bottle… that's plenty. Additional Prep Packs are available for purchase online.
What if I wear removable dentures?
ProFresh is safe to use with dentures. Keep cleaning your dentures daily, rinsing thoroughly with water. When you start using ProFresh, soak your dentures overnight in ProFresh rinse that first night. Afterward, soak them overnight in ProFresh just once a month.
How do I order ProFresh?
You can place orders in 2 ways:
1. On our website: www.profresh.com
2. By phone: 1-800-210-2110, anytime 24/7

Once placed, most orders will ship within one business day. Our shipping and handling teams will strive to get your parcel out the door as soon as possible while maintaining a safe and sanitary work environment. You will receive an email confirmation when your order is placed and a second notification with tracking details upon shipment. Please note, the tracking link generated by the carrier may take up to 48 hours to update with transit details about your parcel. We do not ship on holidays or weekends.
How can I ensure that I never run out of ProFresh?
Now that you've discovered fresh breath, you don't want to miss a beat! Live life to the fullest and stay on top of your daily routine by selecting Autoship when you order your Maintenance Kit. Maintenance Kits are available in 2-, 4-, 6- and 13-count bottles. Each bottle of ProFresh lasts 2 weeks, when used as directed.
How do I redeem promotions?
• Please note that all promotions are for one-time use only and do not apply to either dental or wholesale orders.

• "Dollars off" offers that list a specific product (ex: $5 off the ProFresh Breath Care System) apply only to that product and no other ProFresh products, unless otherwise stated.

• "Percentage off" offers that list a specific product (ex: 10% off the 6-bottle set – M16S) apply only to that product and no other ProFresh products, unless otherwise stated.

• "Dollars off" or "percentage off" offers that do not list a specific product apply to all items in a single order, unless otherwise stated..

• Promotions cannot be combined with other offers.
What else can I do to get the most out of my ProFresh experience?
These little steps can go a long way to a life refreshed:

• Hydrate! Did you know that we don't produce saliva at night? Drinking water minimizes dry mouth, which makes morning breath worse.

• Get into a routine. Commit to a twice-daily oral wellness routine (including 2 minutes with ProFresh).

• Kick a couple of bad habits. Tobacco and sugar contribute to bad breath and poor overall wellness. So, if you do smoke or have a sweet tooth, it's time to quit (or, for starters, cut back).

• Keep ProFresh on hand. If you happen to run out of ProFresh, continue to use the tongue scraper until your new shipment arrives.
What is your shipping policy?
As a small business, shipping our relatively heavy 500mL bottles is quite costly, and our freight costs have increased dramatically in recent years. To keep shipping costs as low as possible, we utilize a variety of carriers and service levels. Rest assured, we do not mark up your shipping costs, and only charge you what carriers charge us. Transit times may vary, but most parcels arrive within 2-5 business days after shipping. We recommend placing a new order once you open and begin using your last ProFresh bottle on hand. For your added convenience and to ensure that you never run out of ProFresh you can sign up for Autoship when placing your order. Autoship customers receive an automatic 5% discount on all orders. While we are unable to expedite shipments at this time, we are always looking for ways to bring you faster, cheaper shipping options and appreciate your patience.
What is your return policy?
Because your satisfaction is our priority, we have a generous return policy. See our Money-Back Satisfaction Guarantee page for details.
Will my order qualify for free shipping?
Yes, if you order $69.99 or more of ProFresh products! Free shipping applies only to orders of ProFresh Oral Rinse, Activator Pacs, and Tongue Cleaner for addresses within the contiguous U.S. This offer is valid on all orders with a minimum pre-tax subtotal of $69.99; coupons or discounts applied to your order could reduce your subtotal below the minimum required for free shipping. For more details, please see our Terms & Conditions page.